Recently, I was rereading the first trade of the Waid and Kitson version of the Legion of Super-Heroes, and I was distracted (as I am wont) by how few CoC are in their vision. I wished I could have a book where the Legion was recast from a more inclusive future.

And then it occurred to me that, well, maybe I could. If I wanted it enough.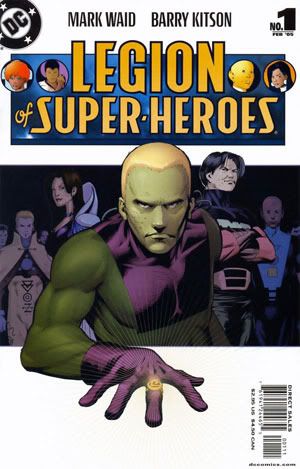 .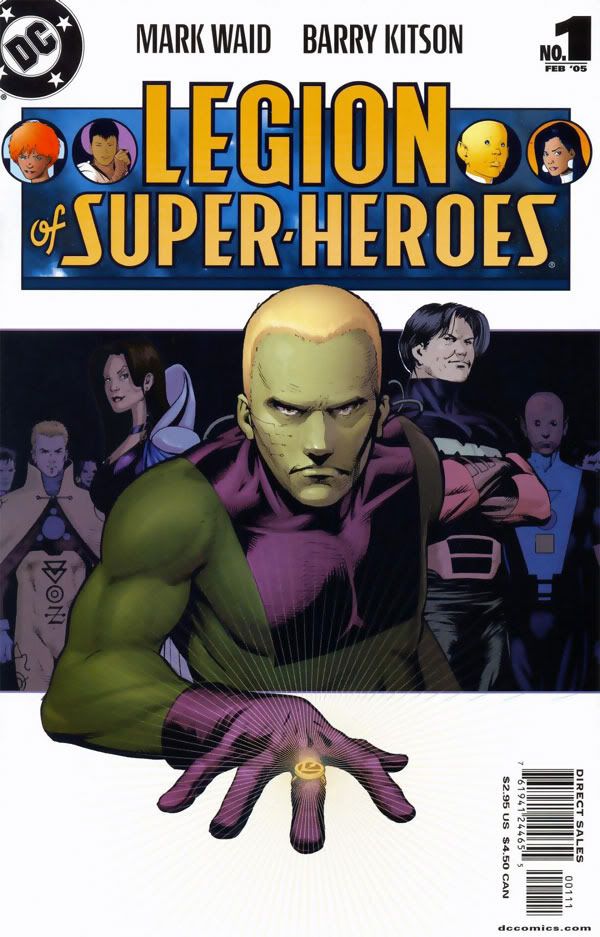 .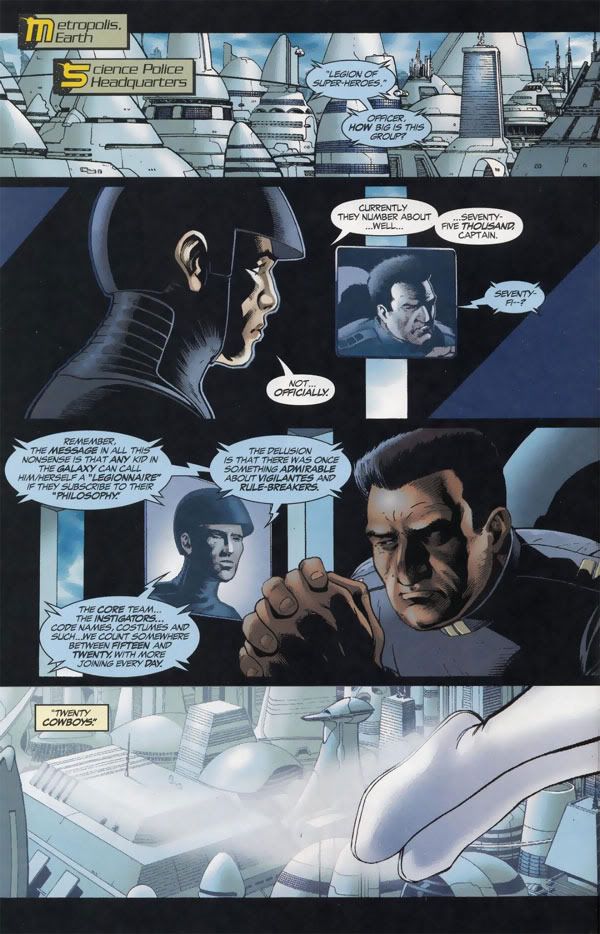 .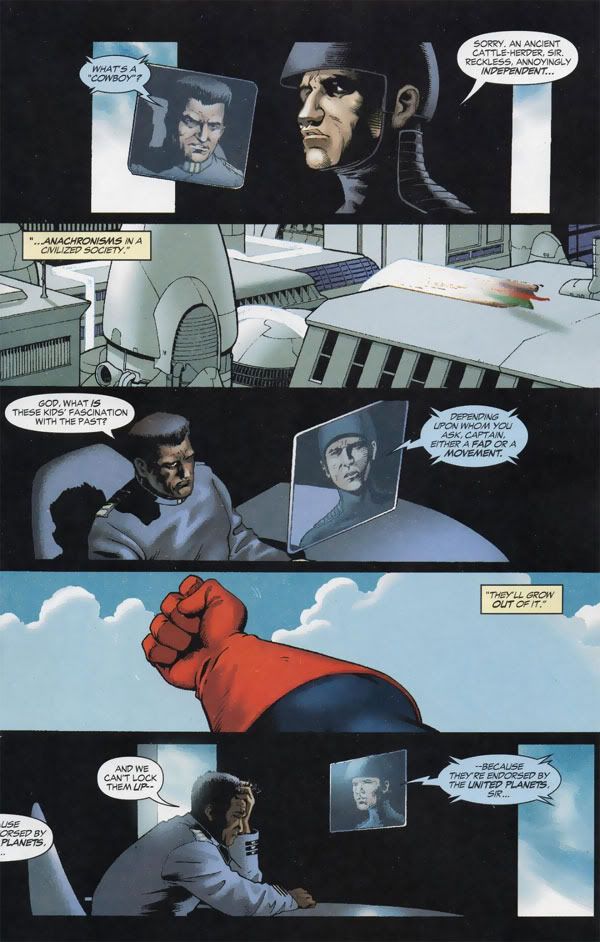 .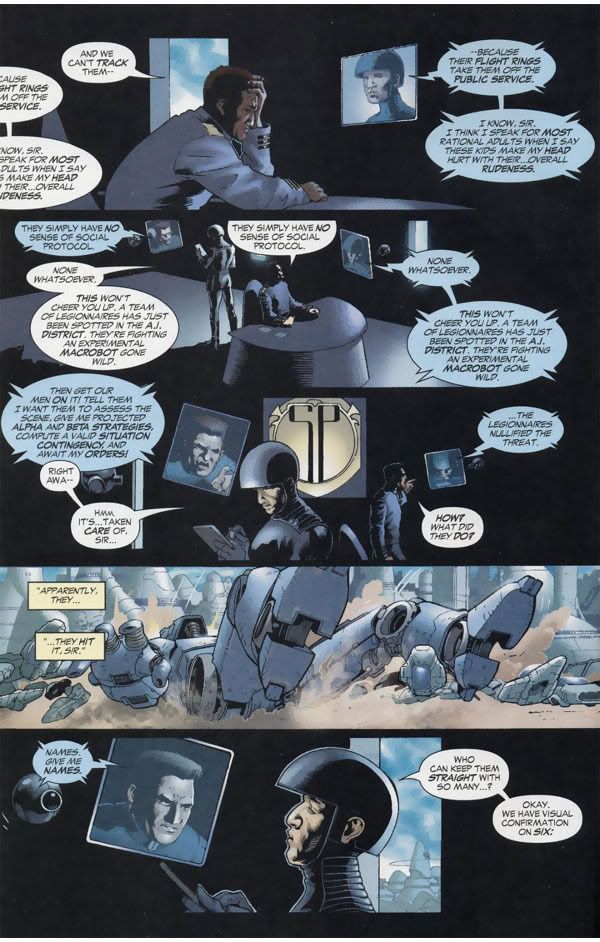 .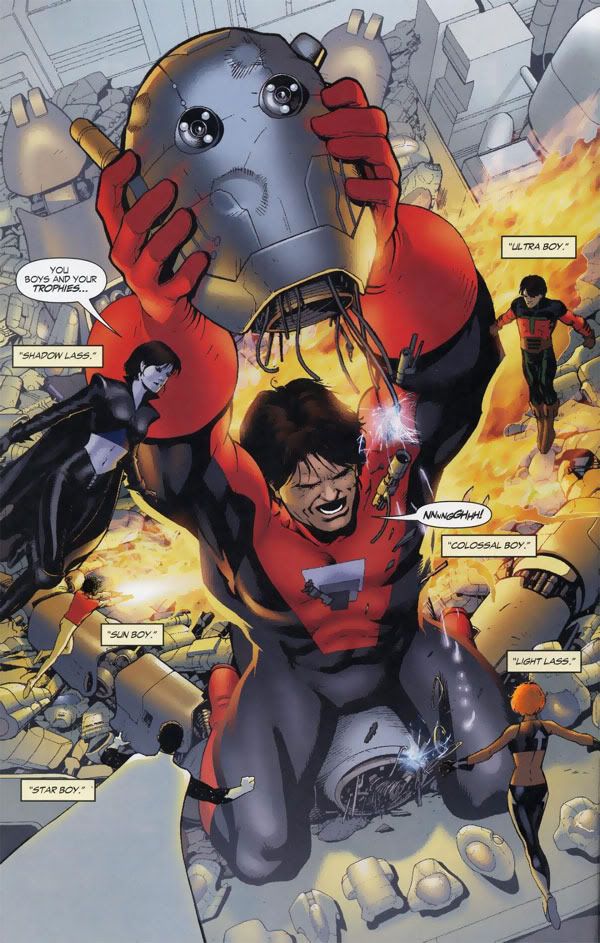 .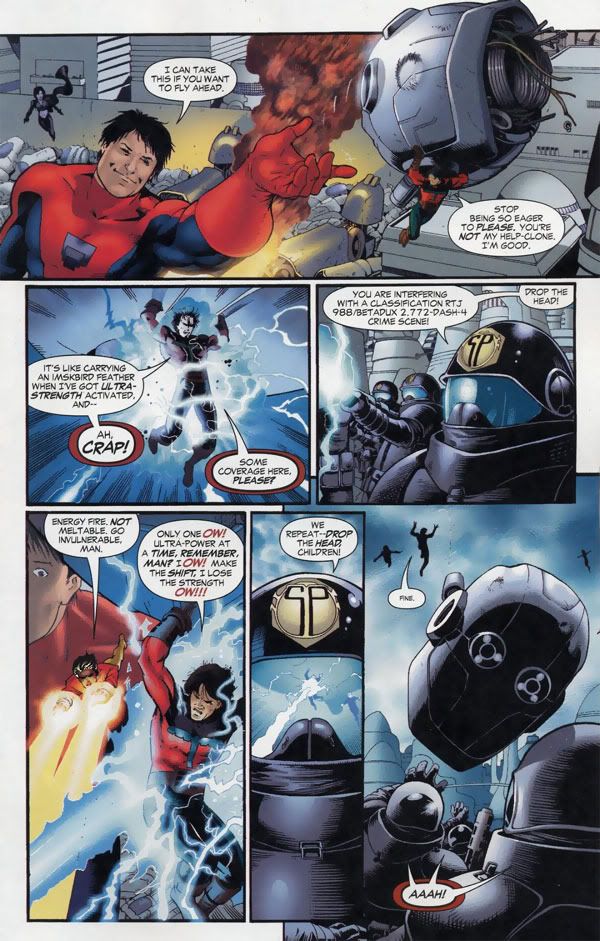 .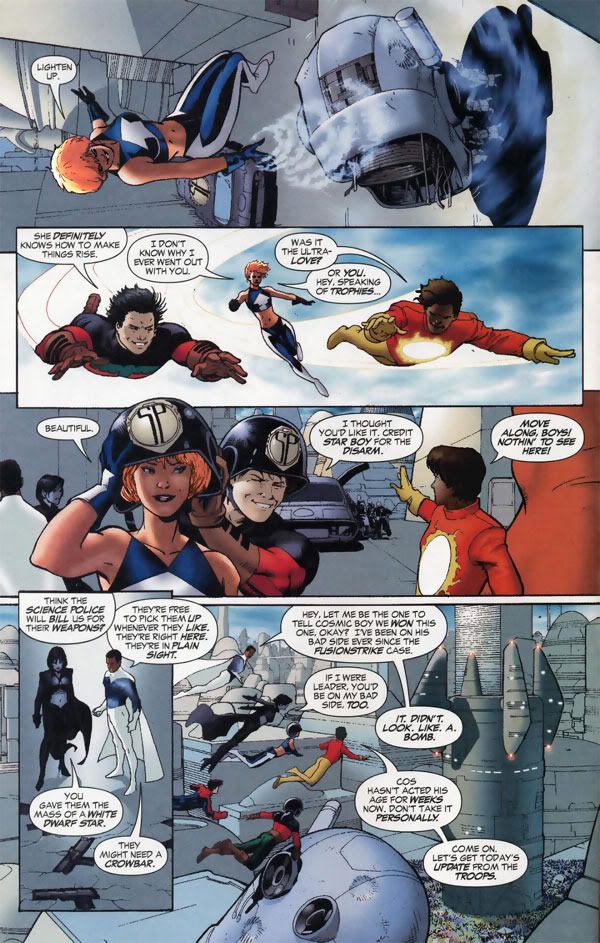 .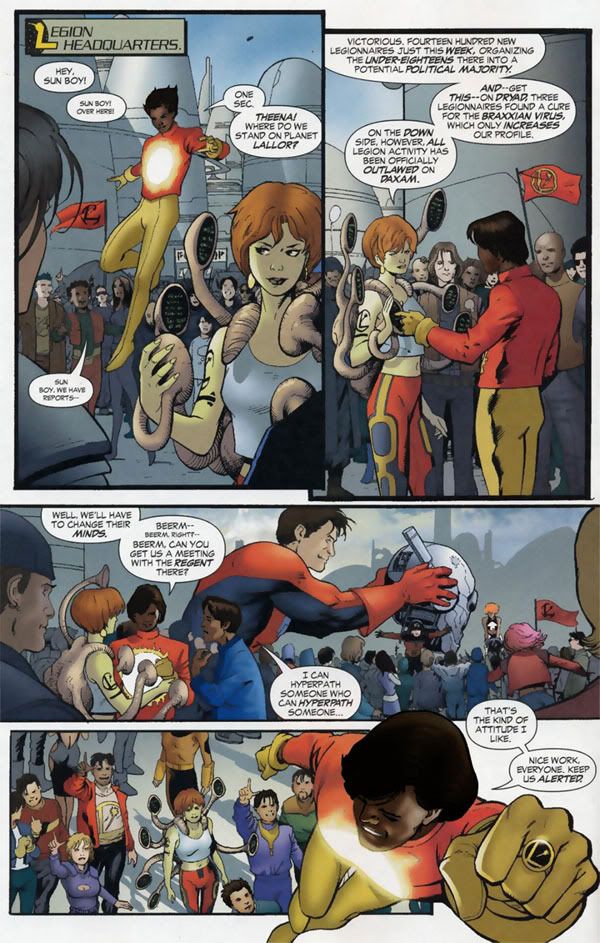 .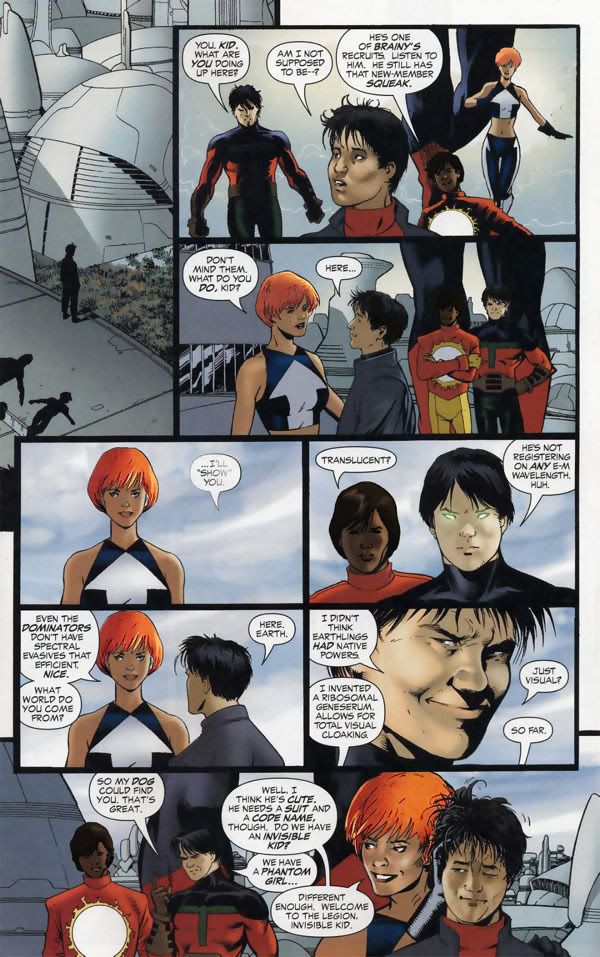 .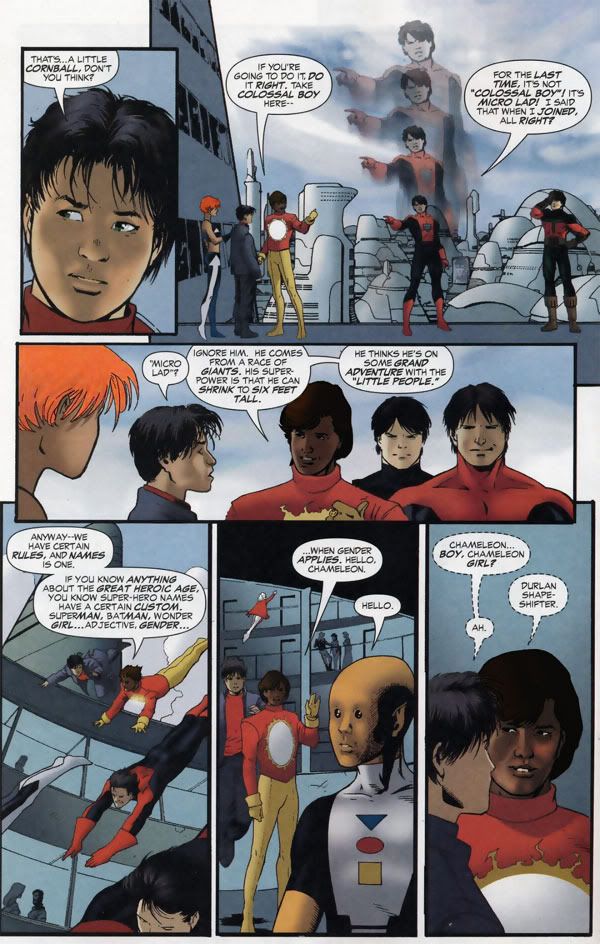 .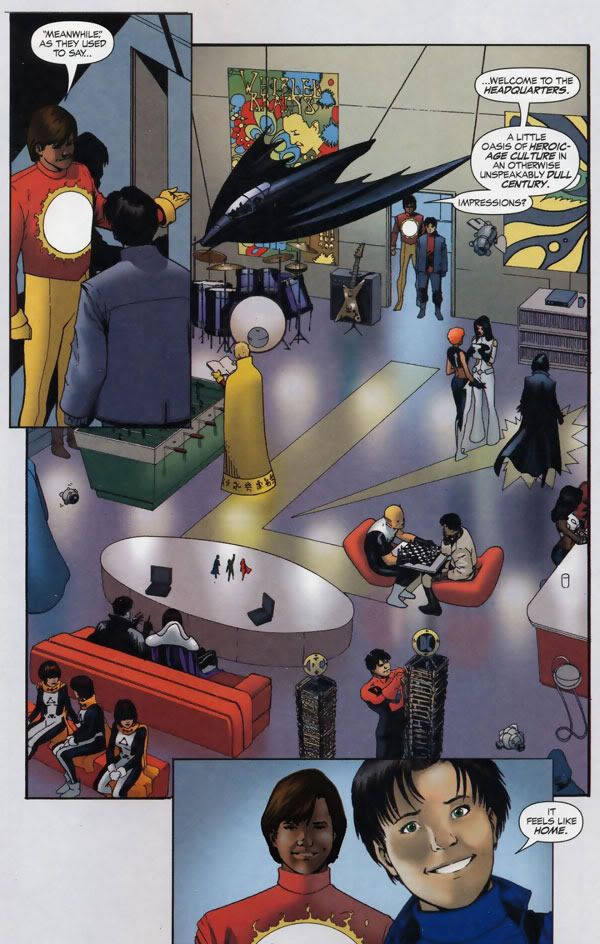 .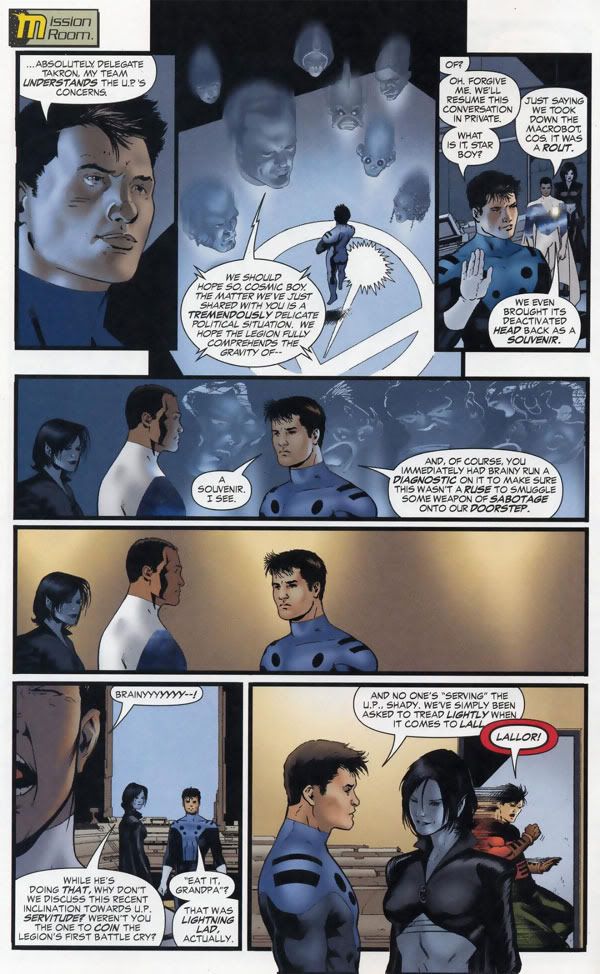 .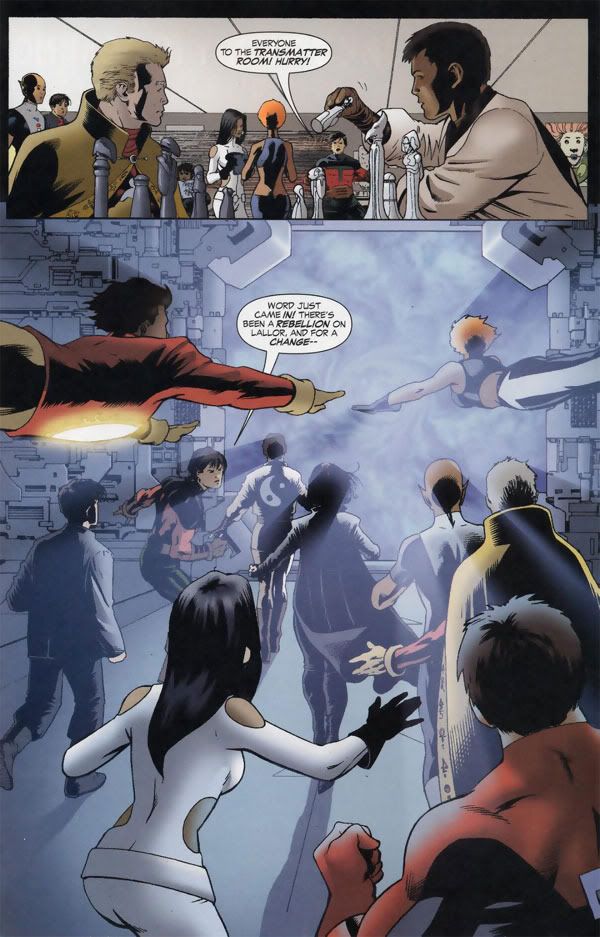 .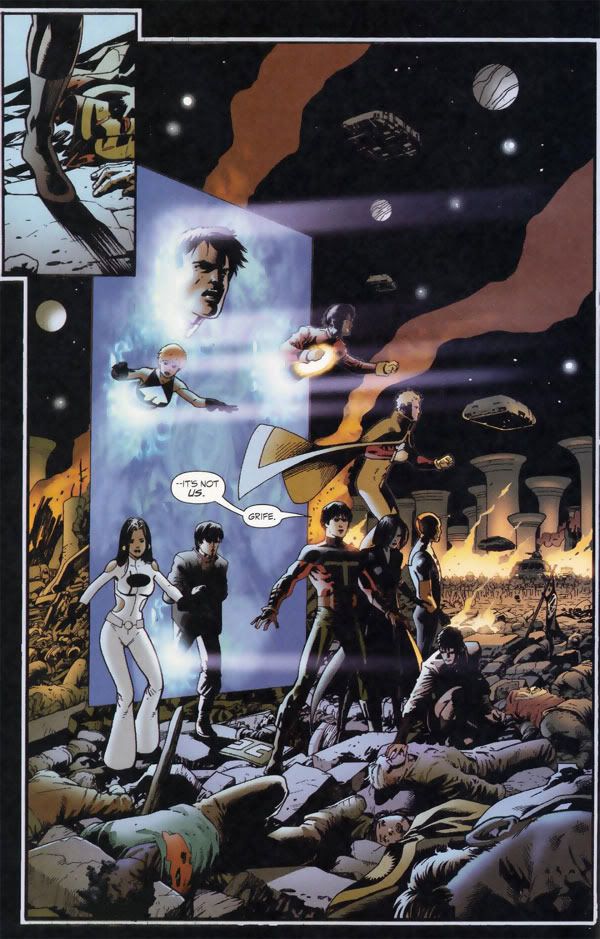 .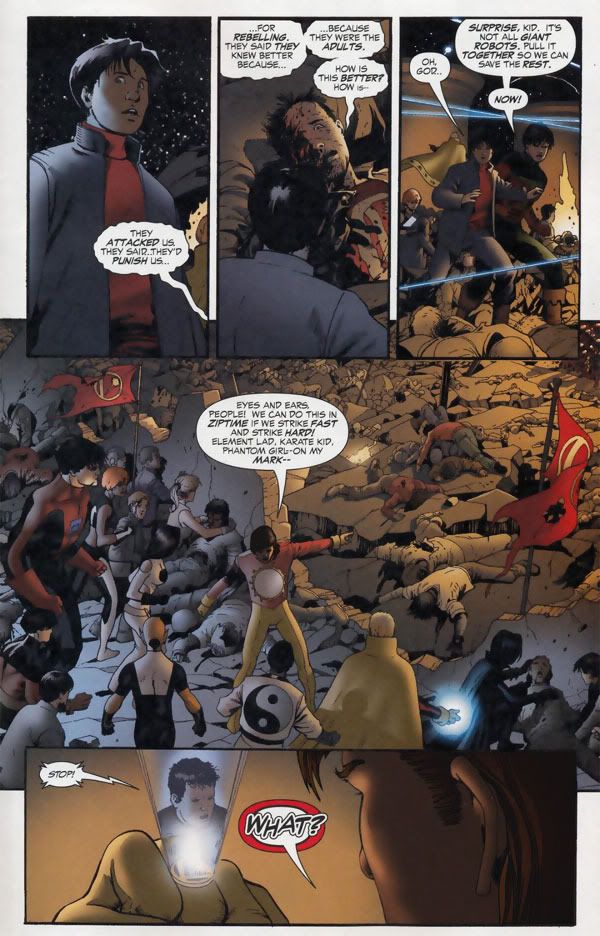 .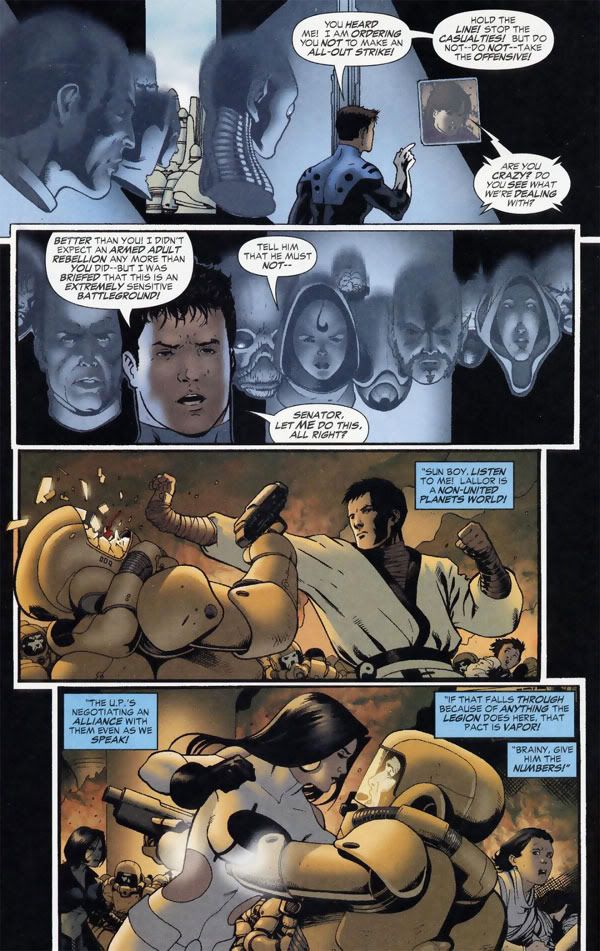 .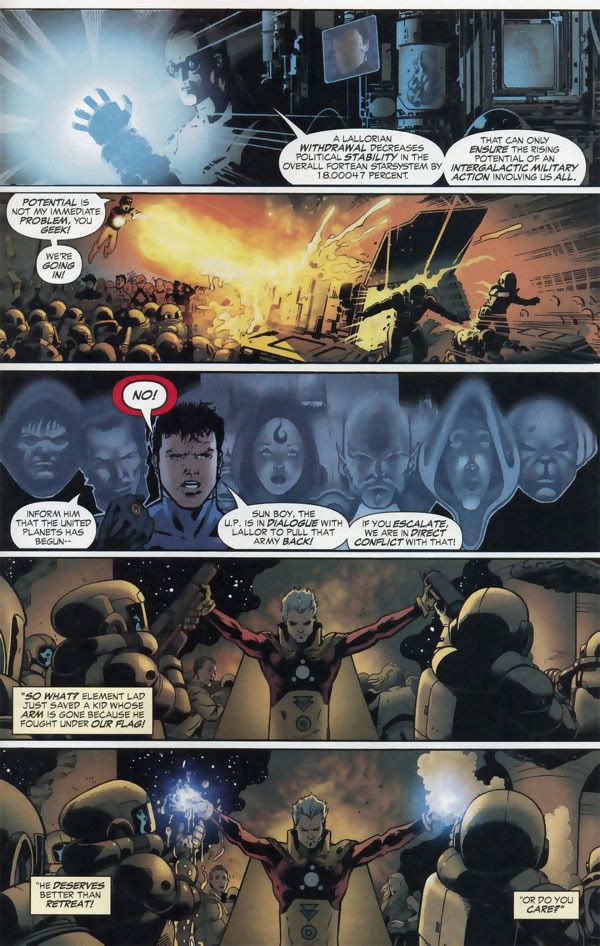 .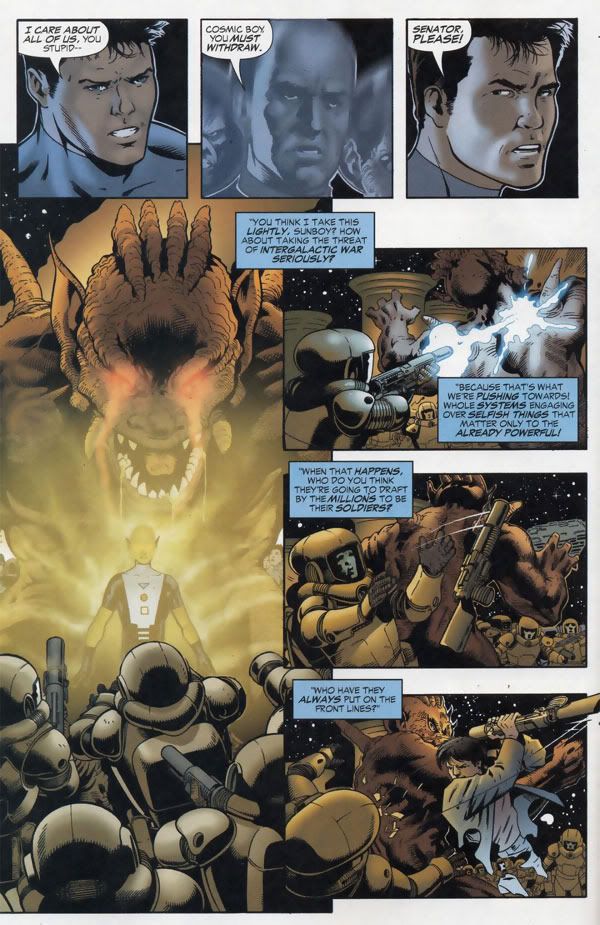 .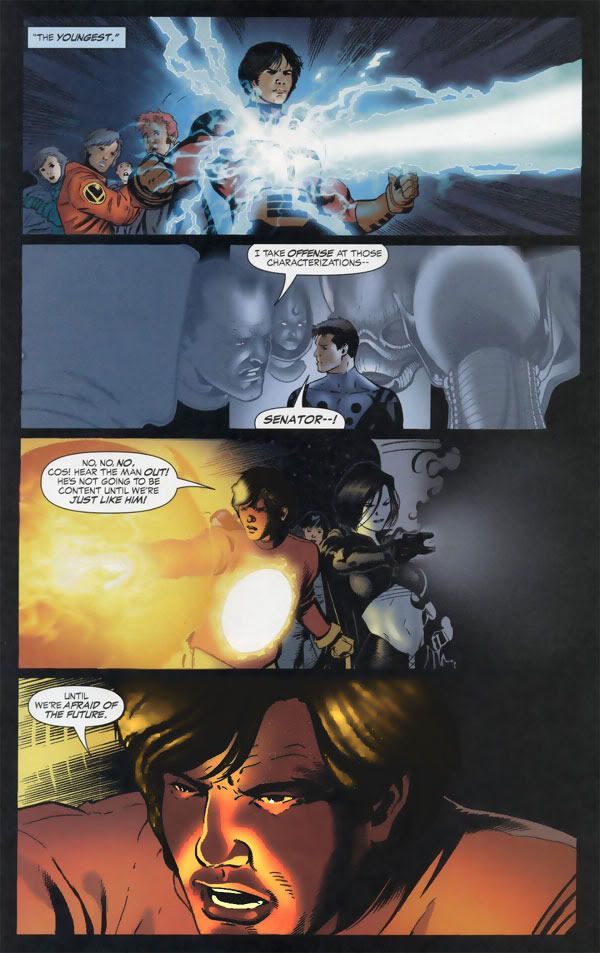 .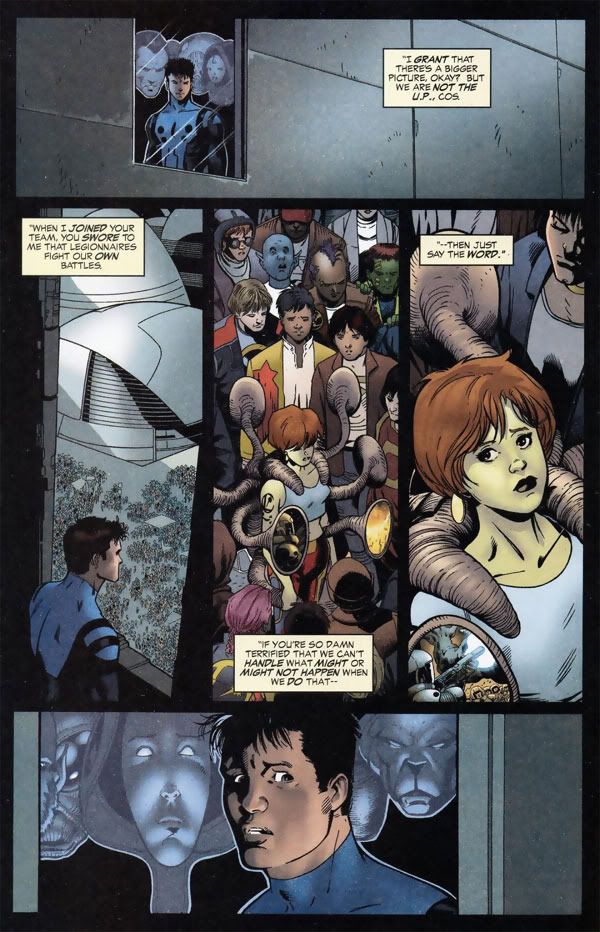 .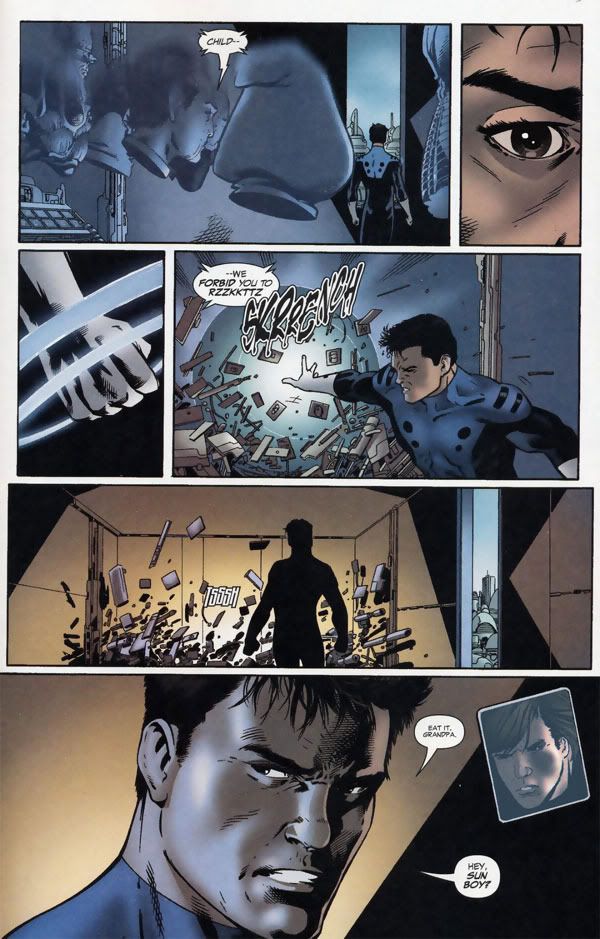 .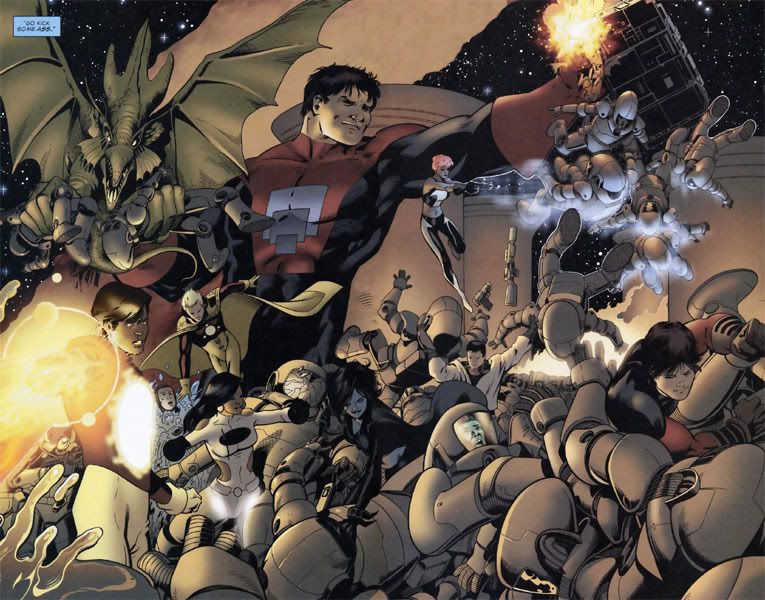 .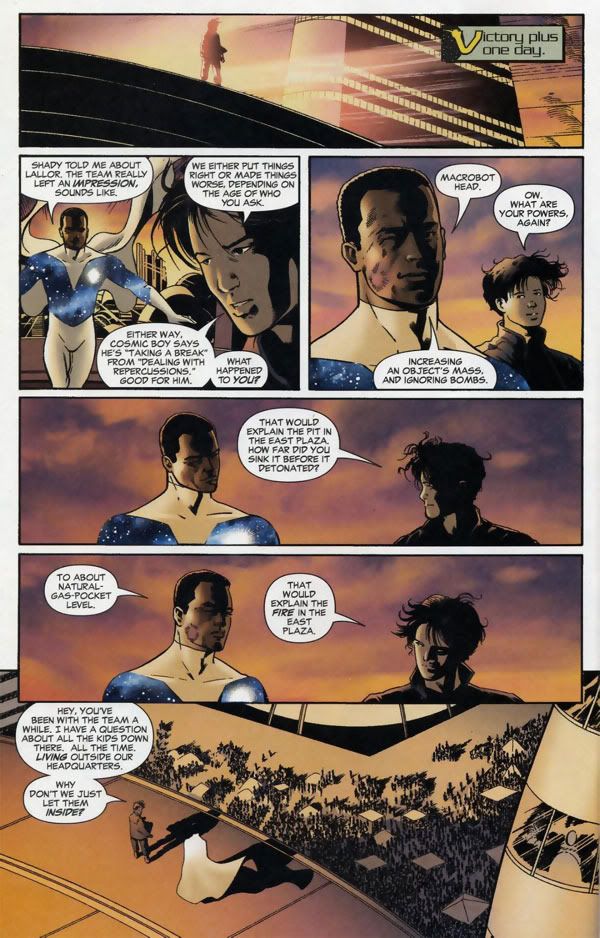 .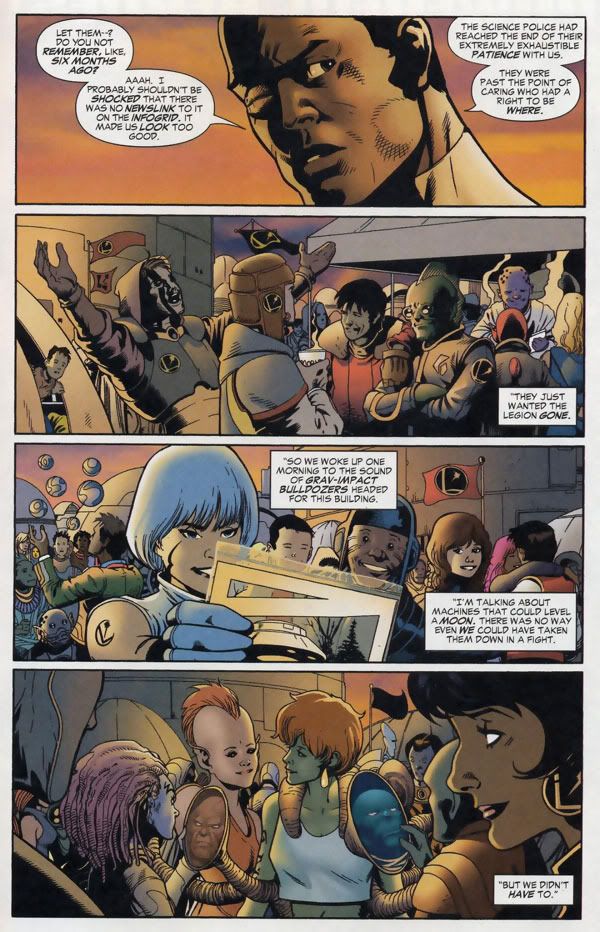 .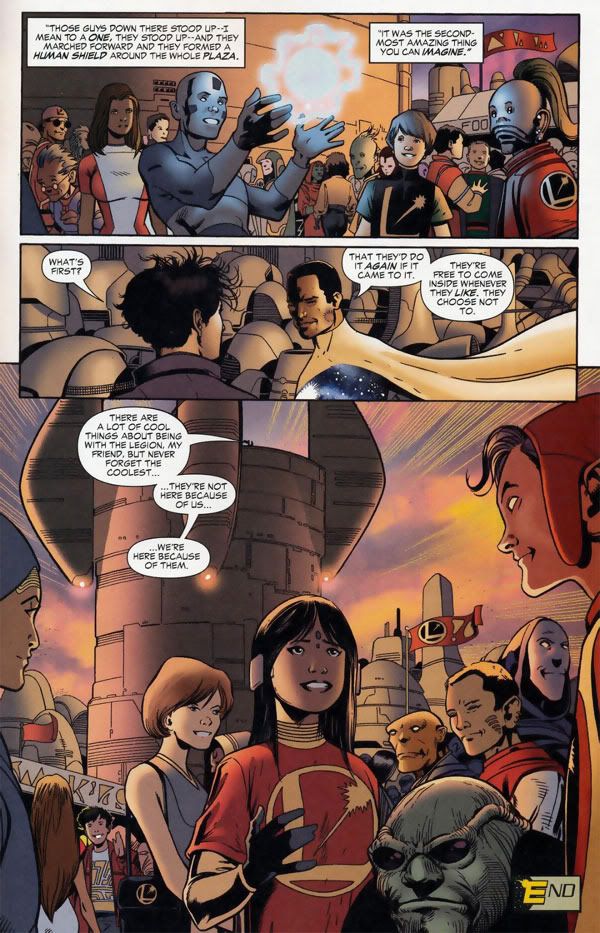 .

Notes:

1. If you're curious about what I changed, click on any of the pages. It'll take you to an animated gif showing before and after. The gif's are smaller, so I'm not sure if everything will show up, but I can't be the only one currently struggling with her internet.

(Bandwidth issues are also why the pages are so small. Hopefully they're still legible! If you want to see a bigger version of any, though, I can do that.)

2. It was important to me, if I was going to do this, it not end up simply as a book full of tanned Caucasians. So instead it, uh, ended up as a war on Barry Kitson's chins. Also, noses. I tried for subtle, but not, like *handwaves*, too subtle, so hopefully that turned out okay.

It quickly became apparent I had no ability to draw African hair anything - or you'd have seen more kinky hair in there - but I did what I could otherwise. I figured I could get away with one (well, two: Ayla is a twin) Storm-style character design, but I wanted the Legionaires to have realistic hair and eye colours. (Though you may have noticed a few dark-skinned, pink-locked people running around in the background. This is a homage to Max Gibson! ...and also a total lazy cheat.)

3. One of my bigger concerns was that I'd not do justice to Lyle Norg's adorable-ness. (Priorities!) Turned out, I did not need to worry at *all*.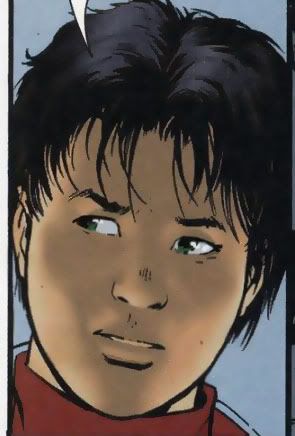 4. Dear Sunboy, we both know you were never my favourite, but there was no reason to be quite this uncooperative. Holy crap. Guys, I spent more time fighting with him than *everything else*. In fact, this could *still* probably benefit from more time fighting with him, but at this point I half-wish I had left him as one of my token white people; I don't care that it would have undermined the entire project, I don't even care*.

*That is a lie.

ETA: Deleted Scenes - if you're curious about characters who weren't in the issue.

ETA2: There are more exciting adventures in Issue Two, Issue Three, and a Coda.